We have been off the air for a while so it is time for another couple of update posts.
Following our sojourn of almost a month in Sydney we spent a few days back in the US before heading to Lima, Peru. Our youngest son and his wife are now living in the Miraflores district of Lima and we planned on spending Christmas and New Year in an AirBnB apartment close by them.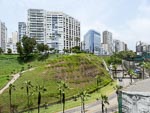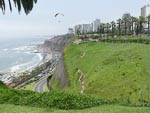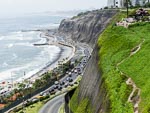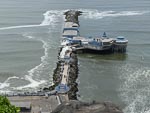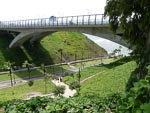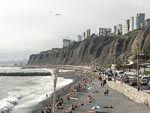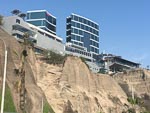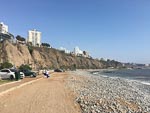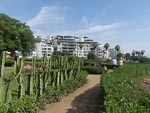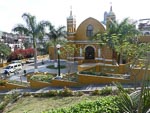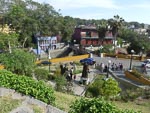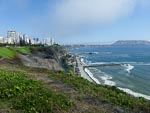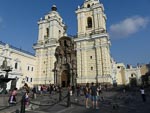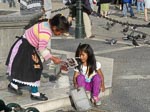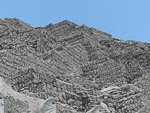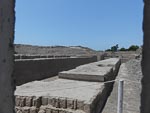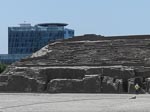 We had visited Miraflores previously in October of 2009 on our way south to the bottom of South America when we stayed a night at the Hitch Hiker Hostel. So we were surprised on this visit to find how much of the Miraflores area we did not discover on that previous visit. The area is quite up-market with lots of high-rise apartment buildings overlooking the coast and a spectacular series of parklands strung out along the sea-side escapement and people everywhere partaking of various forms of exercise from jogging to para-gliding.
Our AirBnB apartment turned out to be a success also. A very modern place with all the facilities we could have asked for and at just over US$50 per night quite affordable.
We did not undertake much sightseeing during our stay as our primary goal was the family visit, so our entertainment was mostly limited to long walks along the sea-side escapement.
Two interesting aspects of the local environment/culture however did catch our attention.
New years eve was celebrated by wide spread and loud fireworks displays with groups of individuals setting off their fireworks in an uncoordinated cacophony. One group close to us held their display on the top of their apartment building which had the effect of showering the streets below (and hence pedestrians) with fire. We conclude that Peru does not have much in the way of civil litigation and is a society in which government does not try to protect people from themselves.
The second interesting aspect of Lima was the rainfall or lack thereof. We were told before we departed that rain wear was not required as "it never rains in Lima" and we observed that it did not rain once in our months stay. A little google research confirmed that Lima is the second driest capital city in the world behind Cairo, it gets only 7mm (slightly more than 0.25 inches) of rain per year. We concluded that even if it had "rained" (an entire years rain fall in one go) we may not have noticed.
As to our family visit it was great to catch up with them, have some long conversations that are not really possible over skype and to see how they are settling in to their existence as expats.