As I mentioned in yesterdays entry I was somewhat nervous that today we would find that the guys in Eindhoven had replaced the previously faulty alternator with some European part that was not up to the job. This concern was driven in part by the understanding that in Europe the U500 Unimog is a full 24 volt truck whereas the US version has a 12 volt alternator and 12-24 volt dc-dc converter to boost the voltage for all the control units.
However, that worry was misplaced, as within 20 minutes of the work starting I could see the rear of the current alternator and identify that it was indeed a Delco 22SI, exactly the correct part.
Watching the work proceed I felt a little sorry for the Volvo mechanics as the alternator on the U500 sits on the passenger side of the motor between the motor and the frame rail and is very very difficult to access.
However, just like the guys that worked on the Earthroamer in California recently, these guys worked on it steadily and calmly and by 12:00 the whole job was complete.
So thanks to

		VOLVO
		M. Jan-Francois GREFFET
			Chef d'Atelier
		Bassigny Pois Lourds
		2, Rue Des Loches
		P.A. du Val De Bourgogne
		71100 SEVRY
	
and his team.
While the work on the truck proceeded Nina took the opportunity to explore the nearby village of Sevry and of course took lots of photos of the traditional buildings and the newly budding plants that are showing the early signs of spring.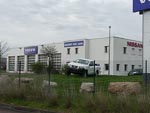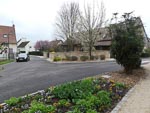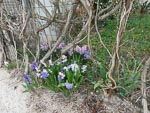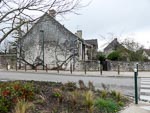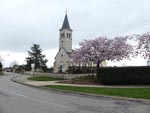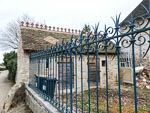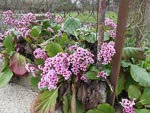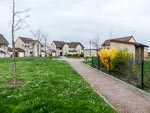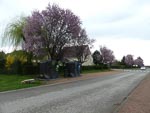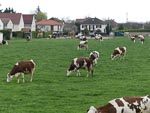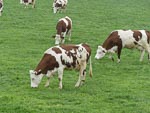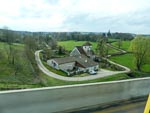 With the alternator replaced we hit the road with the hope of achieving some of the distance we had originally planned for the day. Late in the afternoon it started raining heavily and that continued into the night.
A crowded truck stop was our camping spot for the night. Close to the motorway and noisy.