Today promised to be a scenic day and did not disappoint. The first leg out of Sheridan took us to Dayton and then west along Alt14 and a spectacular climb through the Big Horn National Forest before an equally spectacular descent to Lovell. There after a brief interlude following the Sidon Canal and we arrived in Powell MT. The final stretch of the day was Highway 296 also known as Chief Joseph Scenic Byway which connects with the Highway 212 (The Beartooth Highway) at the North Eastern entrance of Yellowstone National Park.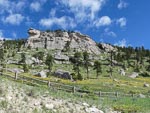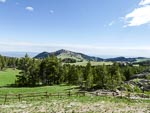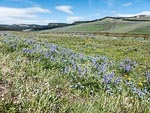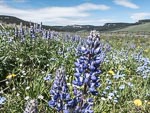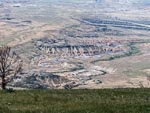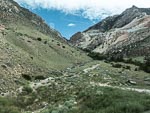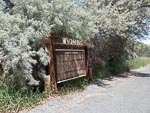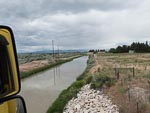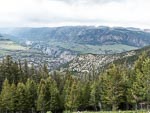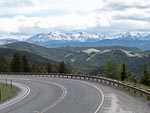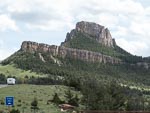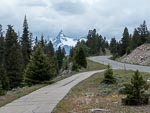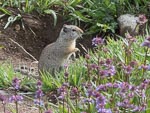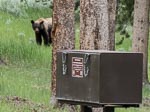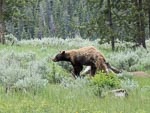 For us one of the interesting features of the Chief Joseph Scenic Byway was the view it gave us of The Beartooth a spectacularly sharp pointed mountain in the Beartooth Mountains. As we neared the junction with 212 we were about to pull into a forest campground when a young black bear darted across the road. We got no photos of that bear but we did get some photos of the brown bear that was walking around the campground as we drove around selecting a camping spot. So on that note we decided that today should be called bear day.
We have driven the Beartooth Highway (highway 212) a number of times and have not previously noted or noticed the Beartooth. We wondered about this as we sat around in camp. The peak is very prominent so how come we have not noticed it on previous trips. The only explanation we could come up with is that on all previous visits we have traveled west to east which would have placed the Beartooth behind us as we traveled. Or maybe we are just not very observant.