We missed Overland Expo West last year and so this year we were excited to see it at the (to us) new venue of Fort Tuthill County Park. And we were not disappointed. The crowd seemed huge and there was a vast increase in the number of exhibitors. Particularly noteable for us was the number of new providers of large overland vehicles. In fact there were so many and the vehicles are so large that our yellow Unimog seemed decidedly small.
We decided not to include any detailed coverage of Overland Expo in this post as the internet has been inundated with such coverage. As an example see Top 5 Vehicles of Overland Expo West 2018, which just so happens to include a picture of our Unimog.
In a way though this little excursion was about more than Overland Expo, as it gave us the opportunity to revisit Bryce and Zion National Parks, places we have not been for a number of years. In the case of Zion there was also the question of whether, and how, our vehicles would fit through (or be allowed through) that famous tunnel. We are pleased to report that we drove through the tunnel with no problems. For others with large vehicles - we are 12 ft 11 inches tall at the top of the airconditioner unit.
In addition to Bryce and Zion we visited Craters of the Moon in Idaho, discovered the fabulous highway 97 that runs South to North across Arizona,Utah, Idaho and Montana as well as Canada Highway 3 in Southern British Columbia. Why were we on these highways, visiting friends in Eureka MT and Penticton, BC.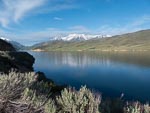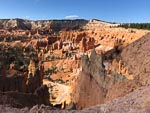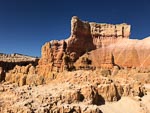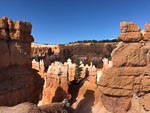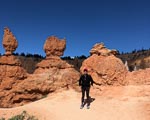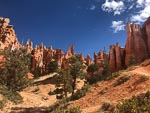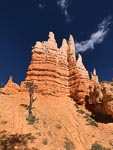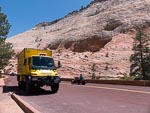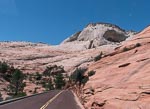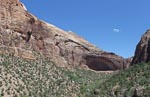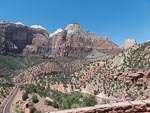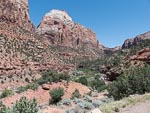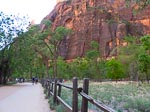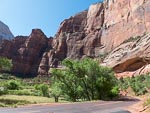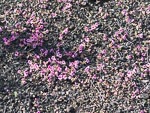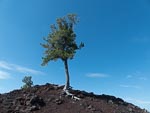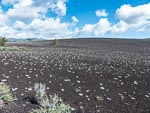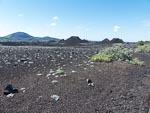 Enjoy the photos, we enjoyed taking them and seeiong the country depicted in them.