For the first two days of this adventure I am accompanied by a friend named Todd, so I have to admit that the journey is not entirely solo. But only a small cheat.
The Pacific North West gave us a typical send off, grey skies and drizzle. But by the time we got to the ferry at Port Angeles the sun was beginning to show and the ride across to Victoria was quite warm.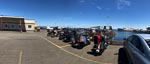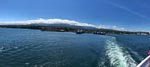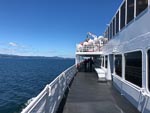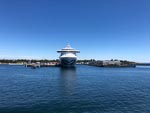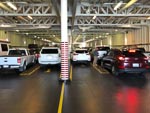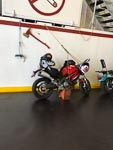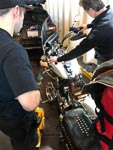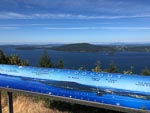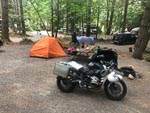 Todd's bike decided to give us a little trouble and would not start when the ferry started loading, the crew pushed it onto the ferry and gave it a jump start at the Victoria end. Once off the ferry we spent a little time searching for a bike shop to get a new battery and then a couple of hours in a local pub while the new one was charged up and installed.
The ride from Victoria to Nanaimo was pleasant, nice weather, nice scenery, nice road and not too much traffic.
We spent the night squeezed together in my 2 man tent at a place called Living Forest RV Park and Campground just south of the city of Nanaimo. A very pleasant place.