Raining this morning as I set out to retrace my earlier steps to Tok. As a result of the weather I did not take much notice of the scenery nor take any photographs. When the weather improved later in the day and I came to the new Tanana River Bridge (just before Tetlin Junction) I decided to stop and take a few photos as an acknowledgement that todays route has pretty much followed the Tanana all day.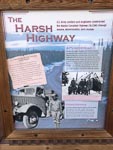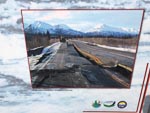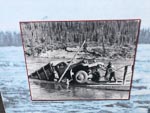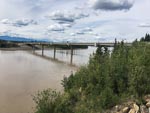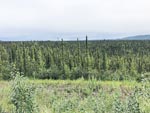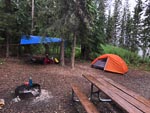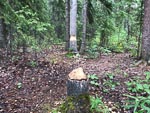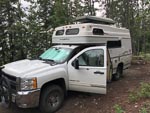 As the day came to an end the rain started again so once at my destination Lakeview Campground in the Tetlin Wildlife Reserve I went about trying to provide myself with a bit of protection from the rain using the blue tarp I bought in Prince George all those miles back.
Late in the day a couple from Colorado pulled into the campground driving a Provan Tiger. It was quite nostalgic and I could not help but strike up a chat with the owners.