It was still somewhat wet this morning as I set off towards the Canadian Border. I was expecting to have breakfast at a place called Border City that my maps told me was just the US side of the border. I found it, but it turned out to be closed and that looked permanent. The Canadian entry station is at the town of Beaver Creek about 20 km after the actual geographic border and this town though small was definitely not closed. Three gas stations and at least two restaurants. So I chose Buckshot Betty's for one of those breakfasts I will not be allowed to have one I get home.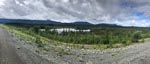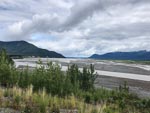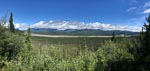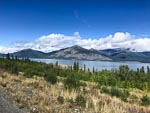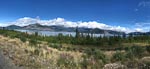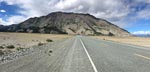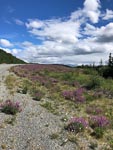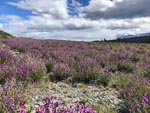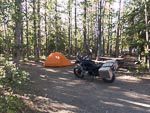 Leaving Beaver Creek the weather was still yuk, but it improved as the day progressed and was quite reasonable by the time I got to Kluane Lake. As always the better light encouraged me to try and capture the various scenes.
Spent the night at Kluane RV Park and Campground in Haines Junction. A couple of German tourists I got talking to told me that every room in the town was taken.