From St John this morning I back tracked a little to the start of BC Highway 29 that heads south along the Peace River to Hudson's Hope. There is obviously a political dispute surrounding the Peace River as I saw many signs arguing against the idea of a hydro power scheme on the Peace. After Hudson's Hope the route left the Peace and eventually caught up with the Pine River and followed that for miles. Today was another day of no services for ... so my French friend from Fort Nelson would have had (will have?) further camping dilemmas.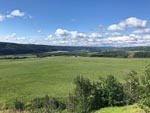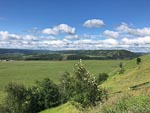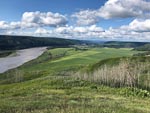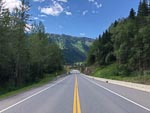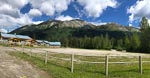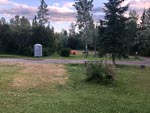 All in all the day was nice, mostly dry with occasional rain squalls, nice scenery and not much traffic.
The day finished back at the Blue Spruce Campground in Prince George.