Our excursion to the Badlands a couple of days ago had the unfortunate side effect of getting our truck very muddy as the road to Sage Creek is gravel, or in our case mud, as a result of the recent snow. So this morning we had intended to visit a local Rapid City Truck Wash to cleanup. However when we pulled into the entrance we noted 3 or 4 animal carrier tractor trailers ahead of us, and in short order one of the truck attendants informed us that our wait would be at least 4 hours. So much for cleaning the truck.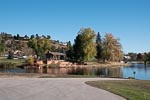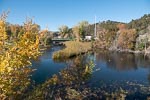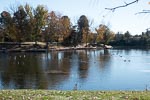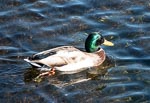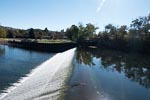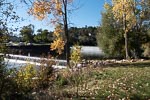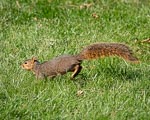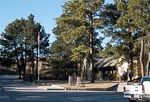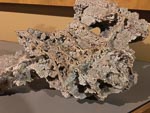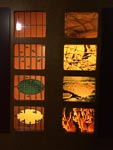 We spent the remainder of the day traveling south from Rapid City along Highway 16 through the Blackhills in bright sunny weather; the autumn light was marvelous and perfectly set off the forests and scenery.
We had a stop in the town of Hill City for a relaxed stroll along the main street.
Followed by a stop at Wind Cave national Park, Headquarters. The name of this park is derived from the observation that air (or wind) flows into or out of the caves entrance depending on air pressure.
Wind Cave NP, is the first National Park in the US that was declared to protect a cave complex.
Wind Cave's other claim to fame is that it is one of the few places in the world where a cave formation known as "boxwork" is found. The second to last photo is a sample of this formation and the last photo a somewhat obscure explanation of how it is formed.
We spent the night at Hot Springs KOA Campground. Interestingly the campground is not actually in the town of Hot Springs but some 8 miles away on highway 79.
A pleasant place with all the facilities one expects of a KOA. Very friendly hosts.