We spent the day making our way to La Junta, a long run east along I70 and then at the town of Limon south on state route 71. The run south along 71 was notable for the dryness of the country side. We would later hear that moisture (rain or snow) has been scarce in this part of the country for over a year. AS you can see from the photos we are in grain growing country.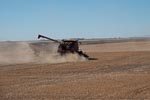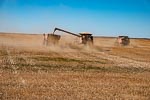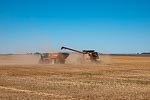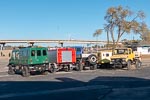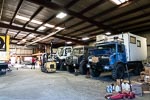 About 5:00 we pulled into the parking lot of Terry Lee Enterprises and parked our yellow beast among the mixture if Unimogs and other vehicles that usually occupy that site.
Tomorrow we will start 3-5 days of repairs, inspections and maitenance. Rob Pickering the owner of Terry Lee Ent. is our go-to person when it comes to our U500, and our truck has not had the benefit of his attention since 2014.