As you can see this morning we were still obsessed by the lake and the birds. Why ? We could not work out an answer to that question.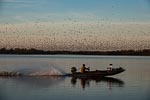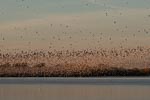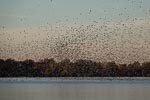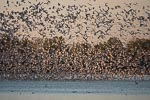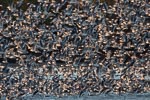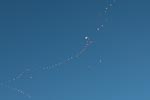 Our goal for the day was Springfield and a visit with Mike and Rene at Global Expedition Vehicles. During the past year they have moved from their previous premises in Nixa to a location in downtown Springfield and we were keen to see their new "digs" and generally catch up.
The new premises are substantially larger than the previous, occupying almost an entire block in the University district. Seems like they have spent almost a year renovating an old grocery storage warehouse into a modern office and manufacturing complex. We got quite an extensive tour of the facilities and their new manufacturing equipment. Also got to droul over a number of new expedition vehicles under construction.
Perhaps the most inspiring part of the tour was the wall of photos of client trucks, a perpetual slide show also of client trucks in all kinds of locations and a display of assorted memorabilia of the Richardson Pan-American Highway Expedition of 1940-41.
The visit certainly provoked some nostalgia and the wish that we were 10 years younger and just starting our "overlanding" career.
Mike and Rene, thanks.
We spent the night at Springfield KOA, a not particularly great experience. The campground is nice, facilities a little worn but the noise from the adjacent railway line enough to damage ear drums.