This morning we made a landing at Neko Harbor a small beach in Andvord Bay on the west side of the Antarctic Continent. The harbor is named after a Scottish Whaling ship which operated in the area between 1911 and 1924. We landed on the small beach south of a huge glacier, observed the Gentoo penguin colonies that occupy the small number of rock out croppings, and walked up a large snow slope on the southern side of the harbor. For the more adventurous of the guests this snow slope offered the opportinty to do a bit of bum-sliding down the steep face of the snow ridge. Nina, my guardian angle reminded me that this activity was probably not for me as I am still only 6 weeks into recovery from neck surgery.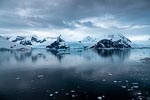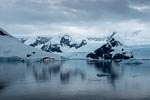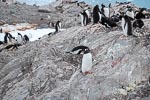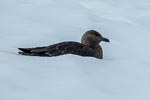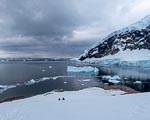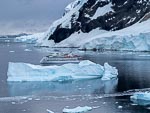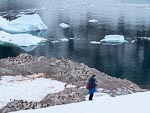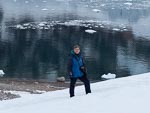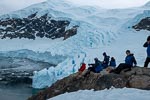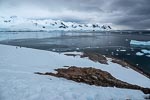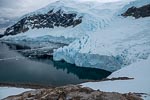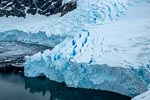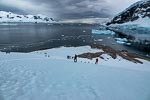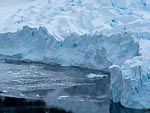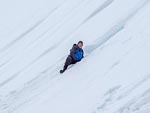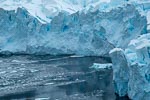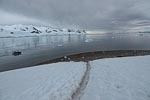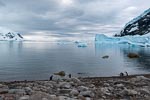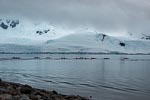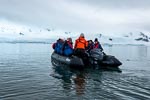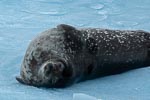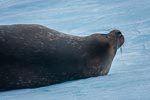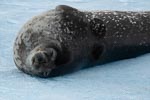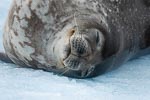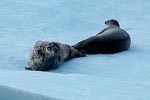 After lunch we landed at a quite unusual place, a place that is reputed to be the most visited spot in Antarctica. It is Lockroy Station on Goudier Island. It is an old WWII base originally established to keep an eye out for Nazi submarines. After the war it became a British Research station before being abandoned and left to decay. In the 1990's it was renovated and rebuilt and today is a shop, interesting museum and British Post Office and is staffed during the cruise season so that tourists can send letters home with a Port Lockroy stamp. The Post travels from Lockroy to the Falkland Islands by boat and then to the UK by air before being distributed far and wide.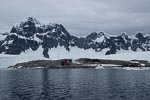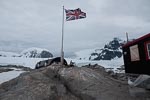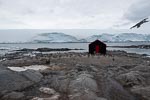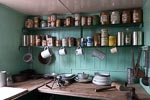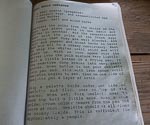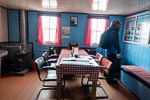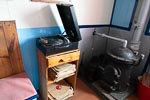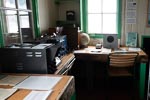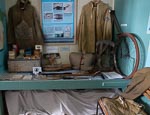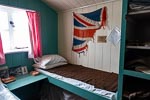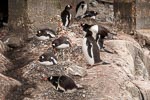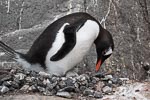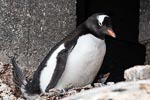 The summer staff have a small, but very modern, accomodation building with solar panels and propane heating. Our ship offered the staff dinner on our boat and the use of on-board showers. It seems that water is a scarce commodity at the station.
There was a sizeable colony of Gentoo penguins surrounding the station and a number of them had chicks.