This morning we made a landing on Elephant Point, which is a small outcropping on Livingston Island, which in turn is part of the South Shetland group of Islands. The point was once a camping and hunting location back in the days of the seal oil trade. Today there is only some remains of an old sealers hut. There is almost no snow on this piece of land so that animals are more prevelant. In the photos below you will see a number of groups of male Elephant Seals which from time to time get involved in pushing matches to test their strength, an interesting demonstration of the way these guys fight. There are also some large colonies of Gentoo penguins many of them nursing young.
We also saw a few Chin Strap Penguins, see the first image in the second row of images, note the black line under the birds chin; this is the feature after which these penguins were named.
All in all Elephant Island was perhaps the best of our landings because of the variety and number of animals to watch.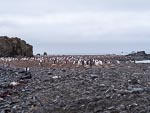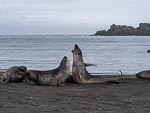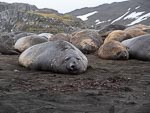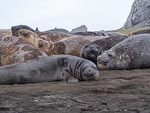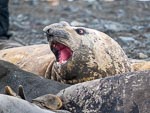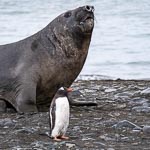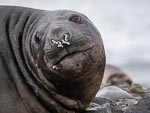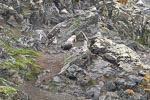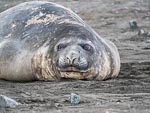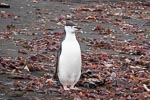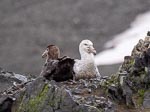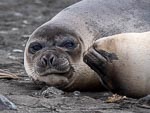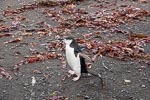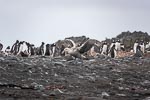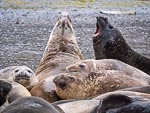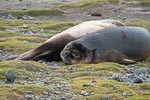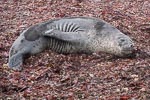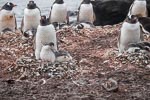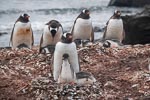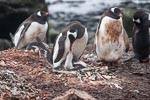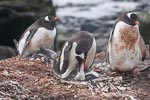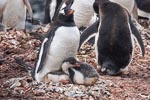 After dinner we were planning to take a Zodiac tour and possibly a landing on Desolation Island, but just as we were approaching the anchor spot for Desolation Island the ship had a collision with an under water obstacle. At the time of the collision most passengers were in the dining room having lunch which maybe made the event more noticeable as plates, glasses, and wine bottles were thrown from tables and generally made quite a scene and started a lot of chatter.
Eventually we (the passengers) were told that the event was a collision with an underwater obstacle, and that the collision caused a small hole in the ships outer hull (its a double hull ship). Along with this somewhat alarming piece of information we were assured that there was no danger (because of the double hull), but in any case all further excursions would be cancelled and the ship would immediately head back to Ushuaia for repairs. Thereby bringing the cruise to an end a day early.