Our GXV Vehicle is for sale
During the course of this trip it has dawned on us that we should try and sell our beloved GXV expedition truck.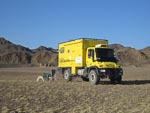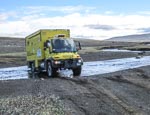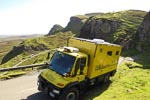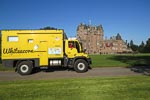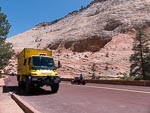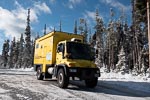 We have plans for travel over the next two years that do not include the GXV and beyond that we are not sure of our plans but we know in our hearts that when plans do emerge they will not involve the GXV. Hence rather than let the vehicle sit and waste away in a shelter we just had built for it we should try and sell it.
Thus if any of our readers have an interest the details of the vehicle, and contact details, are available at this link our GXV for sale.
2019 Australia
Our interest in selling our vehicle should not be interpreted as an end to our travels nor an end to this blog, but rather a change in the way we travel.
So for next year, 2019, we plan on spending 6 months traveling the Western half of Australia. For that trip we will be hiring a "79" series Land Cruiser with a roof-top-tent.
This will represent a very dramatic change in our "on-the-road-life-style" and we have already spent considerable time discussing how we might manage logistics of "night time rest room visits", and cooking without a microwave oven. If you are interested to see how we adapt to the much more spartan life style of a "roof top tent" stay tuned. The "Australian Adventure" will start in February 2019 and run until August.
Premature end to Overland Expo East Trip
This will be the last post for this trip, as following the end of Overland Expo East we are simply covering distance with the goal of getting home in a reasonably efficient manner so we can turn our minds and efforts to prep for the Australian Adventure, which is now less than 3 months away.